The 2015 Ford Fiesta is the ideal car for a new driver, for a family that needs a third vehicle, or for anyone that is looking for a great experience behind the wheel. To show you what makes the Fiesta such a smart purchase, we have put together this comparison with the 2015 Chevy Sonic. On the surface these seem like similar cars, but the details reveal the Fiesta to be the better purchase. Read on, and then plan a trip from Schaumburg to Arlington Heights Ford to tour and test drive the Fiesta!
Fuel Economy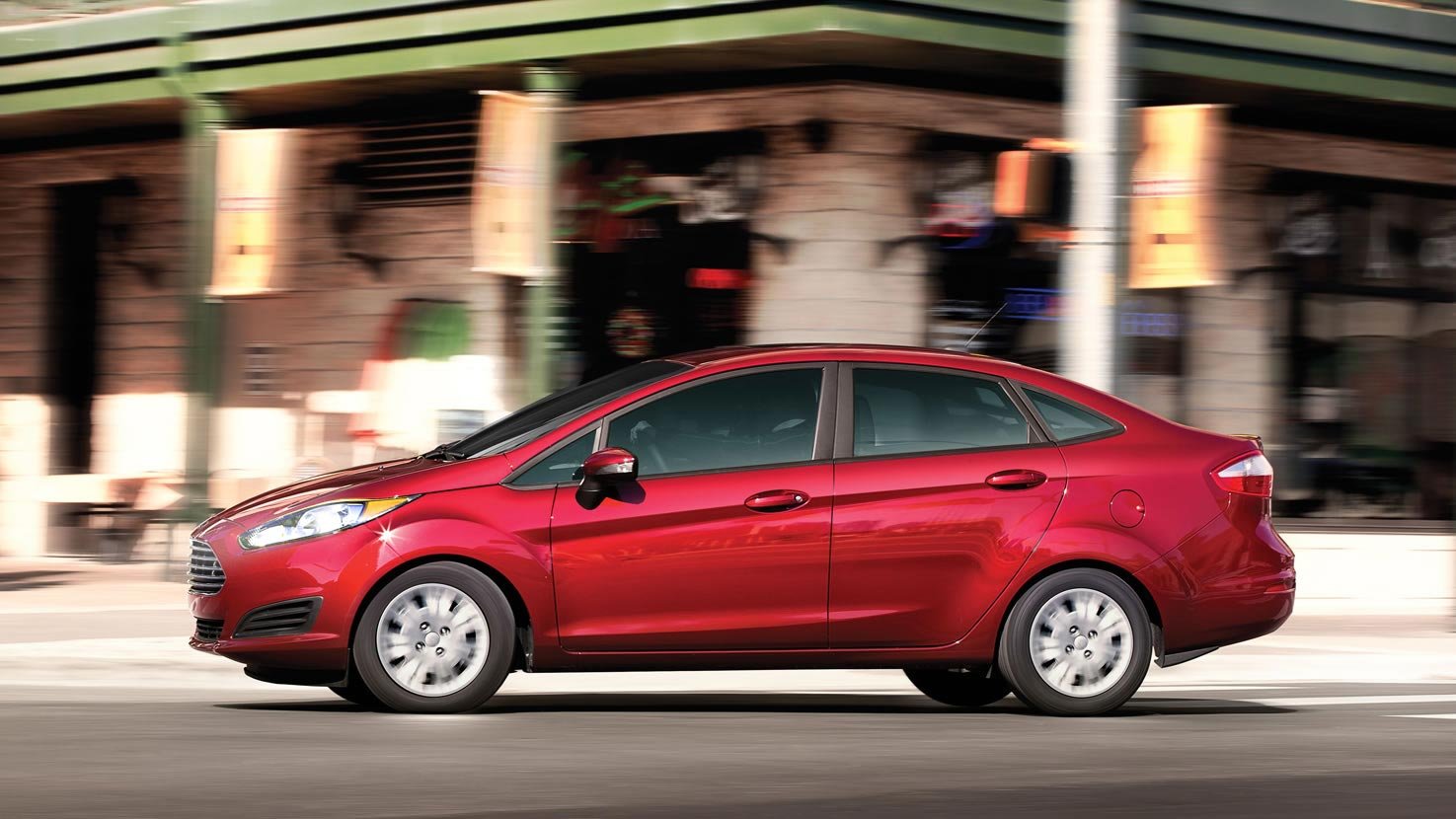 Get behind the wheel of the fuel efficient 2015 Ford Fiesta and you'll have more money to spend on something fun instead of putting it all towards gas. The base engine in the Fiesta gets 27 mpg in the city and 37 mpg on the highway, according to EPA estimates. A smaller, more efficient engine option raises that number to 31 mpg city and 43 mpg highway.
Meanwhile, the base engine in the 2015 Chevy Sonic tops out at 25 mpg in the city and 35 mpg on the highway, according to the EPA. A second engine option also falls short at 29 mpg in the city and 40 mpg on the highway.
Power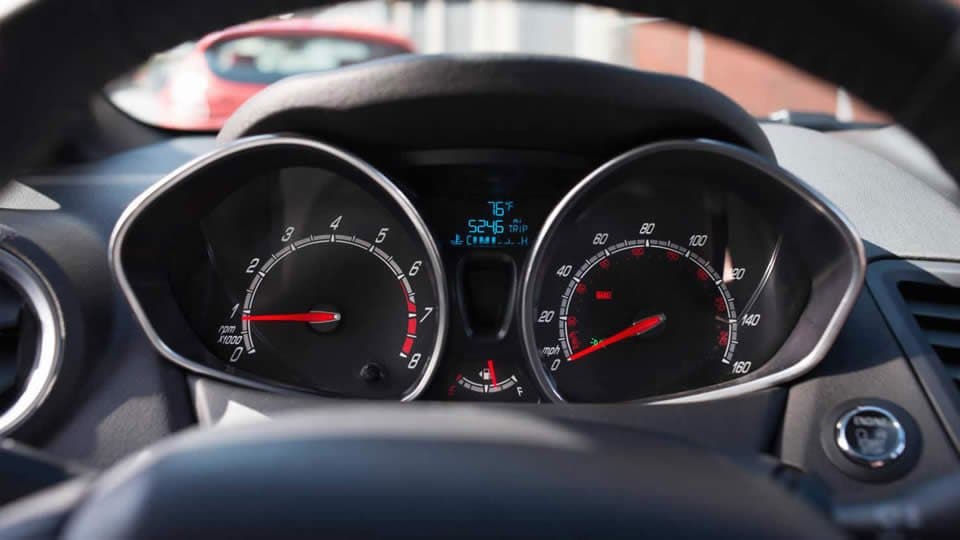 In addition to being more efficient, the 2015 Ford Fiesta offers up more power for a sporty driving experience. Optional is a turbocharged 1.6L four-cylinder that puts out 197 hp and 202 lb-ft of torque. This is the quickest car in its class, zooming from zero to 60 mph in 7.1 seconds.
The strongest available engine in the 2015 Chevy Sonic is a turbocharged 1.4L four-cylinder that puts out 138 hp and 148 lb-ft of torque. For comparison, this car takes 8.8 seconds to reach 60 mph.
Safety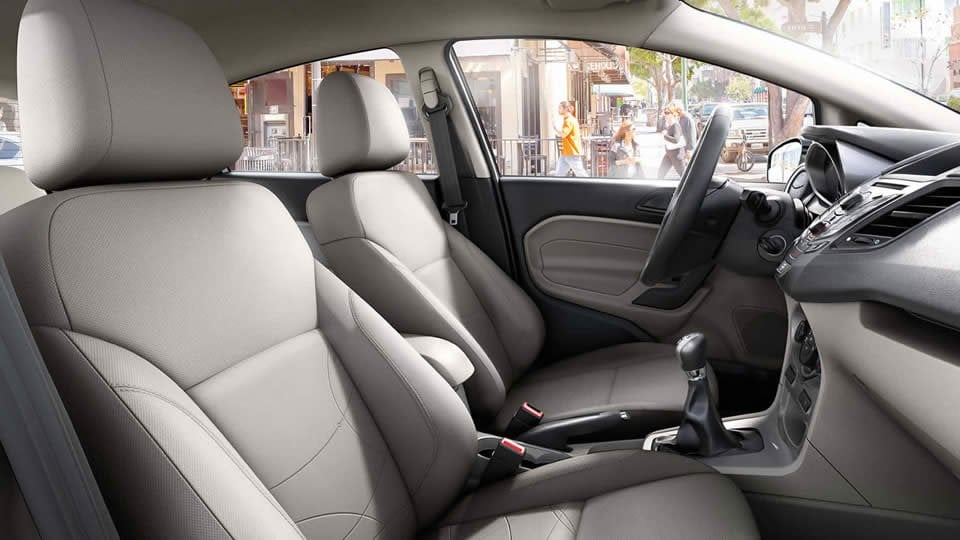 If there is going to be a teenager behind the wheel, the 2015 Ford Fiesta comes with exclusive safety features, which are missing on the 2015 Chevy Sonic, to help them avoid roadway hazards.
Standard on the SE trim and up, the Ford MyKey feature allows parents to set limits for speed and stereo volume that can't be overridden. This feature is also nice to have when you use a valet service.
Features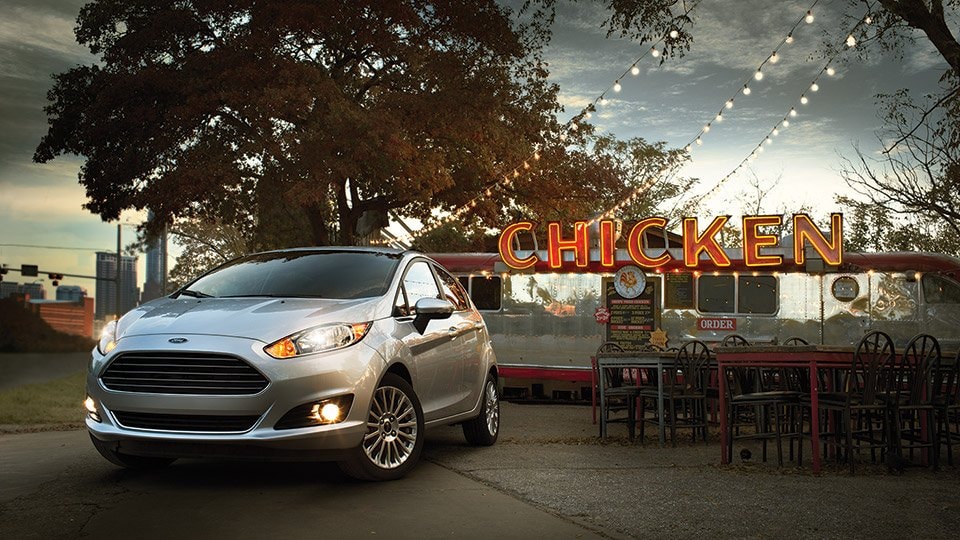 Compare the trim levels side by side, and it's clear that the 2015 Ford Fiesta delivers more of the features that today's drivers are looking for.
For example, the base trim alone comes with power mirrors and a six-speaker stereo system that is enhanced with voice controls and select app capability. Higher level trims add genuine leather upholstery, HD radio, and a lot more.
The base trim of the 2015 Chevy Sonic comes with manual windows and a stereo that only has four speakers. Higher level trims rely on simulated leather upholstery and have a limited range of available tech features.
Have More Fun in a 2015 Ford Fiesta
When you are ready to experience new Fiesta in person, make your way to Arlington Heights Ford at 801 W. Dundee Rd. in Arlington Heights, IL. We're less than 20 minutes from Schaumburg and easy to reach right off of IL-53. We're here for sales and financing Monday through Saturday, so we hope to see you soon!