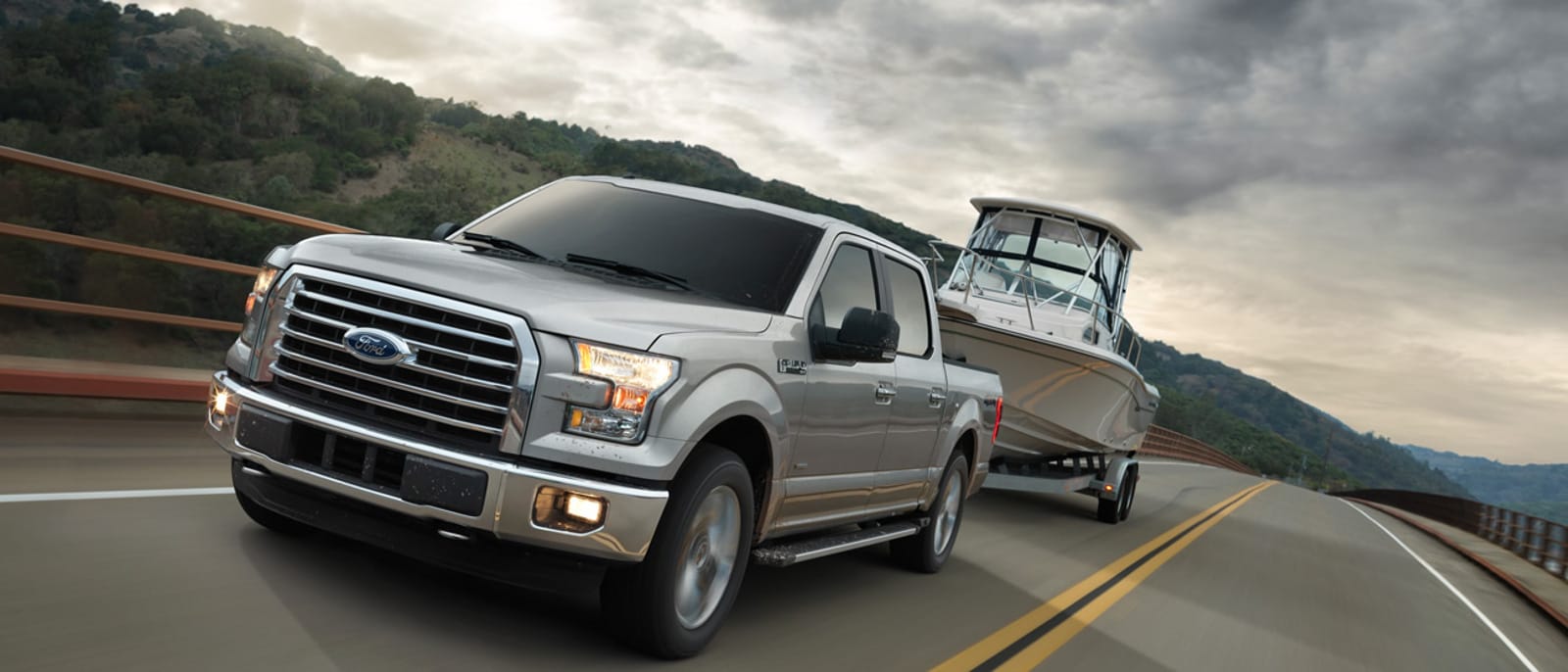 The Ford F-150 is one of American's favorite pickup trucks, while the Toyota Tundra is a newly introduced model with a great advertising campaign--but which pickup truck is really right for you and your needs? Arlington Heights Ford presents this vehicle comparison sheet so you can make your decision.    
What Are You Looking For?
---
Engine Options and Performance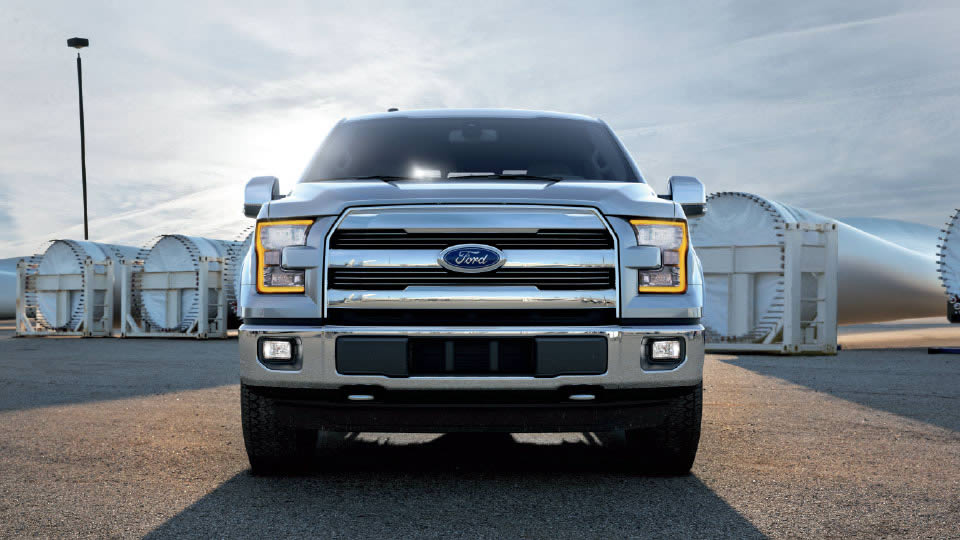 The 2015 Ford F150 comes with a choice of four engines. The base engine is a 3.5L V6 engine with twin independent variable camshaft timing and sequential multi-port electronic injection for a smoother power source. It gets 282 hp and 253 lb-ft of torque, and gets an impressive 25 mpg highway with the electronic six-speed automatic transmission. The upgraded engine is a 2.7L EcoBoost V6 turbocharged engine, which produces 325 hp and 375 lb-ft of torque with high pressure direct injection fuel delivery for more power. It gets a great 26 mpg highway. You can also opt for a 3.5L EcoBoost V6 engine that gets 365 hp and 420 lb-ft of torque with 24 mpg highway if you need to tow or haul huge loads regularly, or a 5.0L twin independent variable camshaft V8 engine that gets 385 hp and 387 lb-ft of torque if you want an engine that's tailor-made impressive power. Most of these engines also have the option of using a SelectShift transmission, which is a good choice for work trucks. These engines can tow anywhere from over 4,000 pounds to nearly 5,000 pounds, depending on the engine choice, the cab style and trim, powertrain options, and tow packages. 
The 2015 Toyota Tundra has a choice of only two engines. The standard engine is a 4.6L V8 engine that produces 310 hp and 327 lb-ft of torque, coming with a six-speed automatic transmission and a fuel efficiency of 19 mpg highway and a choice between two-wheel drive or four-wheel drive. This engine can tow up to 6,400 pounds at a time. You can also choose a 5.7L V8 engine that generates 381 hp and 401 lb-ft of torque with a six-speed automatic transmission, which gets 18 mpg highway and can tow 9,800 pounds. 
TOP
---
Safety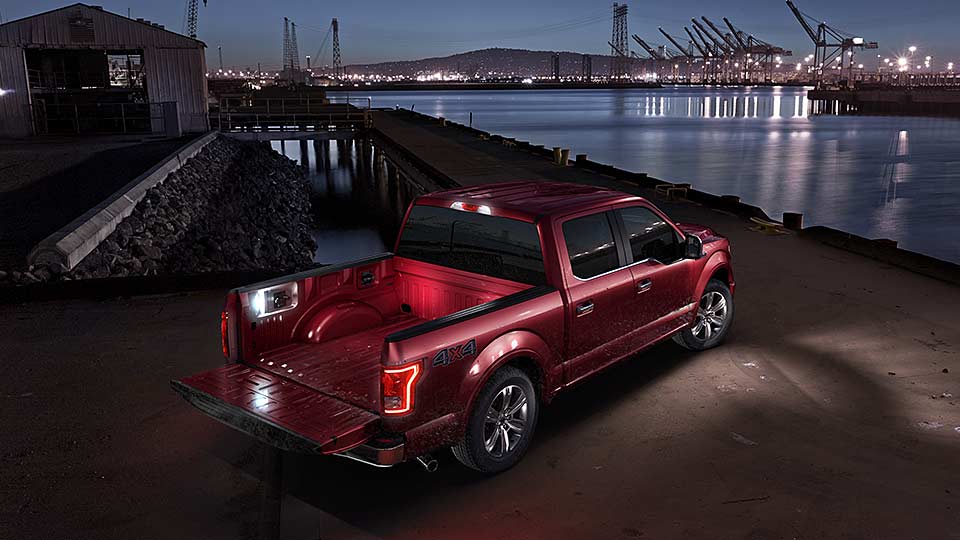 The 2015 Ford F-150 got a top score of 5 stars out of 5 from the National Highway Traffic Safety Administration for its safety rating. It received a five-star score in the frontal crash category, as well as a five-star score in the side crash category. Safety features on the F-150 include standards such as antilock disc brakes with stability and traction control, trailer sway control for trailered add-ons, and airbags. You'll also get emergency help from the Ford Sync system, which can connect to your cell phone to automatically summon help. You can get features like rearview cameras with single-view and 360-degree multi-view cameras, as well as rear parking sensors and blind-spot monitoring with a rear cross-traffic alert system. You can also get forward collision warning preparation that primes the brakes, as well as a lane departure warning system and inflatable rear seatbelts. 
The 2015 Toyota Tundra received a safety rating of 4 out of 5 stars from the NHTSA. It only got four stars in the frontal crash category. Safety features include airbags and trailer sway control, as well as a single-view rearview camera and optional parking sensors. You can also choose a blind-spot monitoring system with rear cross-traffic alert, but only on higher trim levels. 
TOP
---
Handling and Dimensions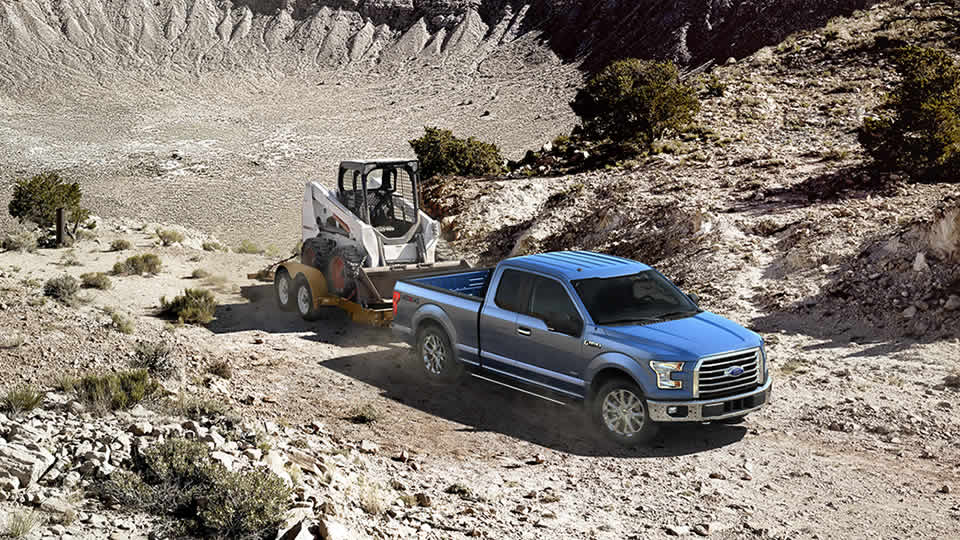 The 2015 Ford F-150 has a turning circle of just 40.7 feet, where the 2015 Toyota Tundra has a turning circle of 44 feet--this makes for a Ford truck that's easily maneuverable when making multi-point turns in tight situations, while the Tundra has a less forgiving handling situation.
The Ford F-150 has exterior dimensions of 80 inches wide by 75 inches tall by 209 inches long, while the Tundra has exterior dimensions of 80 inches wide by 76 inches tall by 229 inches long. 
TOP
---
Which Vehicle is Right For You?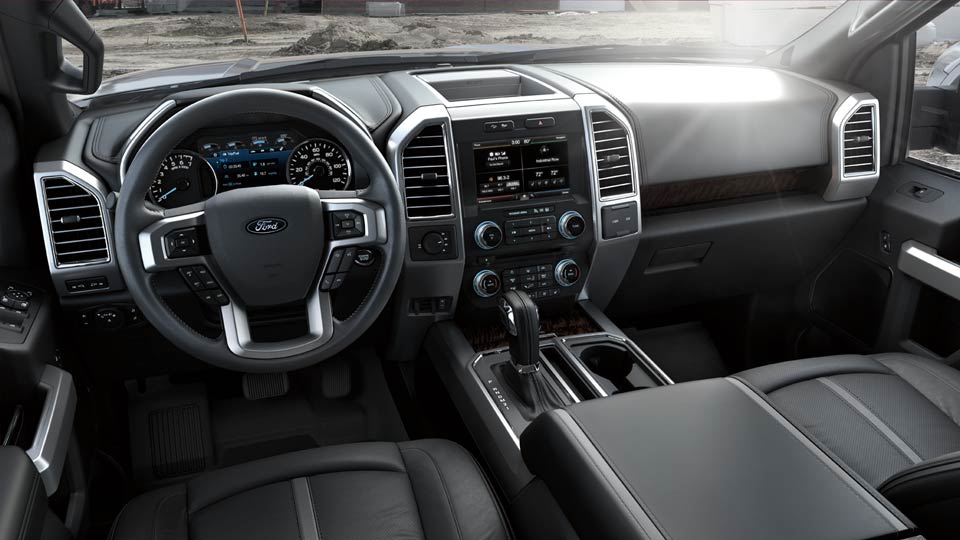 The 2015 Ford F-150 wins on performance and engine choice--not only are there four choices of engine depending on your needs, but the fuel efficiency of even the least efficient engine on the F-150 beats the efficiency of both engine choices on the Tundra. The Tundra does have an edge over the Ford in its towing capacity, but if you need heavy towing capacity on a regular basis, you'd be better served by upgrading to the Ford F-250's 12,000-pound towing capacity rather than simply getting the Tundra. The fact is that the four engine choices for the F-150 mean that you can choose better fuel economy with similar power even if you aren't going to be towing, which is a far better choice for private auto buyers who just want the convenience of a pickup along with good mileage. The safety rating of the F-150 is superior as well, and you'll have much better and more diverse choices for additional safety and crash prevention features. Finally, the F-150's slightly smaller size means that it's easy to maneuver it on tight roads or in situations with small turning space, where the Tundra will have a much harder time turning. 
TOP
---
Get the Ford F-150 
Are you ready to invest in the 2015 Ford F-150? Contact us today at Arlington Heights Ford by calling us at (888) 781-4258 or just come see us at 801 W. Dundee Rd. in Arlington Heights.