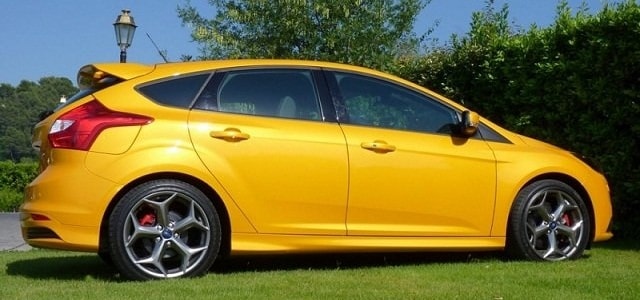 It's hard for Schaumburg drivers to deny that both the 2014 Chevy Cruze and the 2014 Ford Focus are highly appealing compact cars. Here at Arlington Heights Ford, we know that the Cruze is a tempting car and a tough competitor, but we still think that the Focus comes out ahead. Let's take a closer look at how these two cars stack up.
Powertrain, Efficiency, and Performance
Both are fuel economy leaders. The Focus gets 36 mpg city and 26 mpg highway, while the Cruze get 38 mpg highway and 26 mpg city, both when set up with the standard manual transmission in the SE and 1LT trim levels, respectively. While the Cruze might net you a little more fuel economy on the highway, they're identical for in-town driving. The Focus also gives you considerably more power with its 160-hp engine, compared to the 138-hp engine under the hood of the Cruze. For such a minimal loss in highway fuel economy, we think it's worth the satisfying acceleration of the Focus.If you're a little power hungry, you can also opt for the Focus ST - a hot-hatch that cranks out 252 hp and 270 lb-ft of torque. Nothing even close is available on the Cruze.
Comfort and Convenience
Interestingly, the Focus has more optional features than the Cruze 1LT. That means that you can add more convenient features to the SE trim level that are unavailable on this level of the Cruze. Those features include air conditioning, heated seats, and a navigation system. The Focus also gives you more front legroom, more front shoulder room, and more rear headroom. The Focus can also come with a parking-assistance system that will do all the hard work for you.
If you're looking to maximize your cargo space, choose the Focus hatchback - the Cruze isn't available as a hatchback.
Come Drive the Focus at Arlington Heights Ford
If you're in the market for a fun and practical compact, don't miss out on the 2014 Ford Focus. We're proud to be your local Schaumburg area Ford dealership, located just a few minutes north at 801 W. Dundee Rd. in Arlington Heights, IL. Come visit us today - we'd love to help you find your next car!