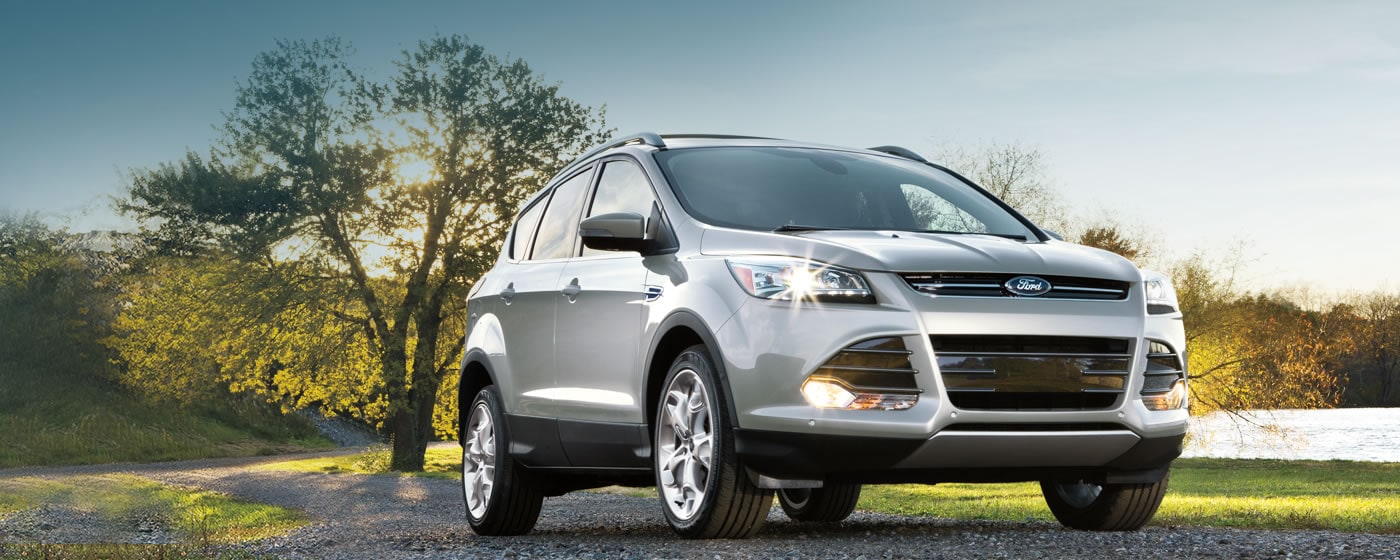 If you're on the hunt for a practical crossover vehicle with outstanding fuel economy and some all-wheel drive capability then look no farther than the 2014 Ford Escape 4WD SE here at Arlington Heights Ford. You may also consider the 2014 Chevrolet Equinox, and with good reason; it's a nice crossover. We simply think that the Ford Escape will serve most Schaumburg area drivers better and here are a few reasons why.
Fuel Economy, Performance, and Capability
Both of these crossovers come standard with efficient four cylinder engines. The Ford Focus gets the EcoBoost power plant in the SE AWD trim that cranks out 173 hp and 184 lb-ft of torque, and still nets you an astounding 22 mpg city and 30 mpg highway. That puts it near the top of the class for fuel economy. The Equinox puts up respectable numbers: 182 hp and 172 lb-ft of torque with 20 mpg city and 29 mpg highway based on EPA estimates. The bonus torque in the Escape will probably make it feel even sportier than the Equinox, despite the horsepower advantage in the latter crossover.
That torque also helps the Escape tow considerably more than the Equinox. In fact, the Escape will haul 3,500 pounds, more than twice the 1,500 pound rating of the Equinox. The Escape even has more ground clearance, giving it potentially more off-road capability than the Equinox.
Convenience and Comfort
While on the subject of hauling cargo, the Escape has the Equinox beat when it comes down to cargo capacity inside the cabin as well. There's 34.3 cubic feet of space with all seats in place and 68.1 cubic feet of total space in the Escape, while the Equinox will only carry 31.5 cubic feet and 63.7 cubic feet respectively. The Equinox also has more interior volume for passengers, including more front leg room, shoulder room, and hip room.
Visit Arlington Heights Ford Today!
If you're shopping for a crossover, why wait? You know you want to drive home in the Escape, so come visit Arlington Heights Ford today at 801 W. Dundee Rd. in Arlington Heights. We're your local Schaumburg area Ford dealership and we'd love to help you find your next car, so come visit us soon!