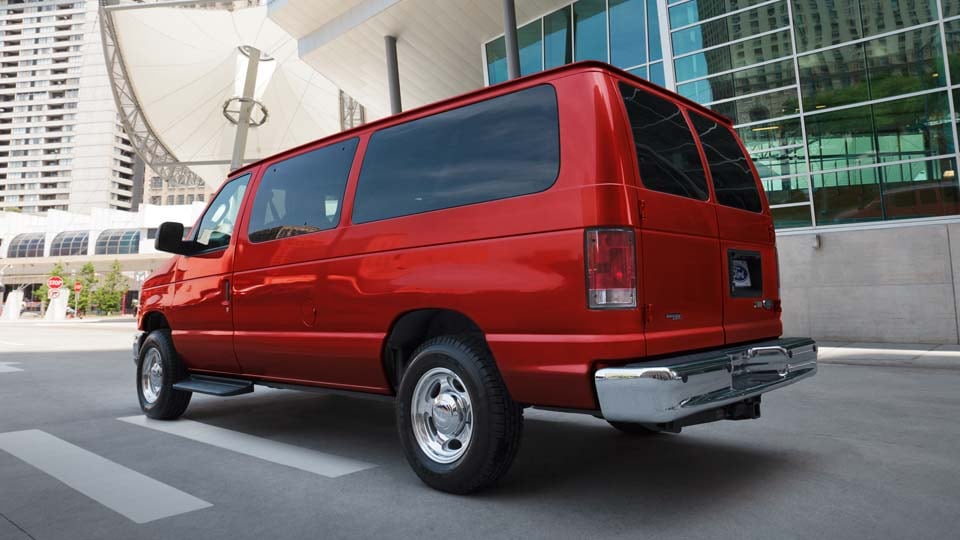 The 2014 Ford E-Series Wagon: the Full-Size Van of Choice for Schaumburg Drivers
The 2014 Ford E-Series Wagon, which should debut sometime later this year, is sure to be a hit with Schaumburg drivers who need to tackle tough jobs. We'll have the new E-Series Wagon at your local Schaumburg area Ford dealership, Arlington Heights Ford, as soon possible. Here are some of the features that are making us excited about the new 2014 model of the E-Series, which will be available by the end of 2013.
Powertrain Options
The 2014 Ford E-Series Wagon will come with three different engine options to haul all the cargo you can think of:
The smallest and most efficient option is a 4.6L V8 good for 225 hp and 286 lb-ft of torque.
The upgraded V8 is a 5.4L model that makes 255 hp and 350 lb-ft of torque.
The biggest engine available is a 6.8L V10, which cranks out 305 hp and 420 lb-ft of torque.
The E-Series gets a maximum tow rating of a remarkable 10,000 pounds. The payload tops out at 3,920 pounds. Not many vehicles can haul that much.
Other Features
The E-Series isn't the stripped-down utility van of old. It also gets high-tech features to make your job easier. That includes the class-exclusive SYNC system, which can connect to your smartphone with Bluetooth for handsfree, Voice-controlled communications. Ford also offers the innovative Crew Chief telematics system, which gives fleet managers access to important operating information in real time. The E-Series can also come with a navigation system with touchscreen display.
The 2014 E-Series will also get safety features including the AdvanceTrac traction and stability control system with Roll Stability Control, driver and passenger airbags, anti-lock brakes, and a tire pressure monitoring system.
Of course, one of the most important features that the E-Series boasts is seating for up to 15 with three-point seatbelts in each position - or one of the biggest cargo spaces in its class, if you don't need seats.
Drive the E-Series at Arlington Heights Ford
If you're in need of a hard-working work van, then the 2014 E-Series is for you. Contact Arlington Heights Ford today to find out more about how you can drive the new E-Series for your business. We're happy to be a top Ford dealership, so come visit us today! We're less than 20 minutes northeast of Schaumburg, at 801 W. Dundee Rd. in Arlington Heights, and we hope to see you soon!