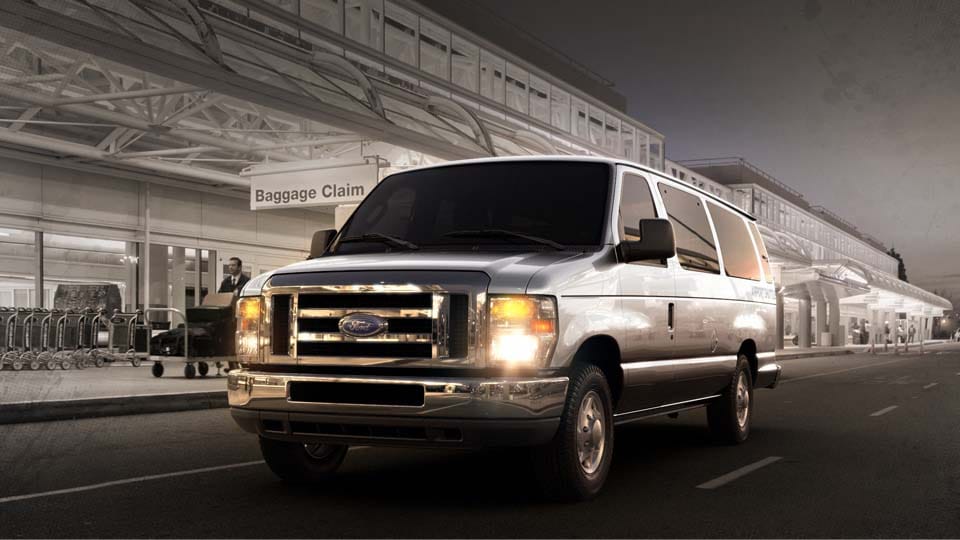 Predicting the 2014 Ford E-Series Hybrid: Your Next Business Upgrade
Ford has earned quite a few reputations, and one of the most prominent one is embodied by their "built Ford tough" slogan: they build great work vehicles. Although the 2014 Ford E-Series Hybrid has yet to be officially unveiled, the team here at Arlington Heights Ford knows that business owners across Arlington Heights, Schaumburg, and the greater Chicago area are likely getting as excited as we are about the rumors floating around this new van. Our history with Ford gives us a special perspective on predicting what could be next for this model, so read on if you'd like to know what we're expecting for 2014!
A Versatile Hybrid Van
Although the E-Series is not currently available as a hybrid model, the fact that Ford's previous model was flex fuel compatible and the popularity of hybrid work vehicles gives quite a bit of credence to the rumors of a gasoline-electric E-Series hybrid. Not only would this drastically reduce the fuel bills for businesses, but since work vehicles tend to be driven more frequently than personal ones, it is also a significant way of decreasing your carbon footprint. While this powertrain is purely speculation right now, it does feel in line with the desires many Chicagoland business owners have expressed with regard to their work vehicles. Having the lithium-ion battery that helps power a hybrid would be incredibly advantageous for the job site, too, as Ford would likely include multiple outlets to connect power tools and/or charge batteries. The current E-Series is built for customization, with a range of sizes and capabilities that let drivers get the most out of their Ford van, and while we may not see a hybrid version of the E-350 vans due to their increased power, hauling, and performance demands, the E-150 seems like a certainty to us.
Businesses Trust Arlington Heights Ford
Although many drivers think that auto dealerships like ours are around solely for the purchase and maintenance of new and used personal vehicles, we've got a history of outfitting area businesses with some of the most reliable vehicles around. It will be some time before we see the 2014 Ford E-Series Hybrid on the streets, but until then, keep checking back here for updates. Better yet, visit our dealership and chat with one of our sales experts to see if we have anything that currently fits your needs.